If you think you might have mold in your home, you need to take fast action to get the situation under control. Left unchecked, mold can expose you to a range of health problems you need to avoid. You can take several steps to detect and prevent mold growth as long as you follow a proven plan, and doing so is not too hard if you address the threat in the early stages. The experts at Aloha Construction in Lake Zurich can help. Along with roofing, siding, and gutter services, the team at Aloha also provides mold prevention and repair services at their Bloomington location.
You can combat mold and protect your health when you put in the effort to stay ahead of the issue, and you will be pleased with your choice. This guide explains the health issues mold causes and what you can do to get out of harm's way, but that is only the start. You will discover the early signs of a mold infestation and how to kill mold spores in the first stages of development. Reading this guide then reveals the warning signs that indicate it's time for you to reach out and get professional help.
Why Mold is a Problem That Needs to be Addressed
You probably already know why mold is a problem you need to contain, but not everyone is aware of the threat. Mold growing inside can create a range of health concerns:
Sinus Congestion
Respiratory Problems
Cough
Throat Irritation
Sneezing
Fatigue
Sinus problems, throat irritation, and fatigue are just a few of the symptoms you could experience when you have mold in your home or office. Some people mistake these symptoms for the flu and never take action to uncover the source of the issue, but you can't afford to fall into that trap.
People often overlook the possible problem when not everyone in their home shows signs of mold exposure. It's important you remember people can respond to mold in different ways. There are thousands of types of mold in nature that can impact you in a variety of ways. In addition to causing a variety of symptoms, mold can worsen the symptoms of other conditions, such as asthma and allergies.
How to Spot Mold
Learning to spot mold is another essential piece of the puzzle you don't want to ignore when your goal is to protect yourself from the hazard. The ability to detect mold before it has time to progress offers a range of advantages, and you will know you have done the right thing when you learn about them.
You can get rid of mold before it spreads, which safeguards your health and saves you money in the long run. Although most people think of mold as having a black or gray color, it can come in a variety of shapes, colors, and sizes. Look for mold in areas with a lot of moisture, and have little sunlight. Check the spaces that are often easily overlooked when cleaning.
Bathrooms, basements and under your sink are common places mold can be found. Most people are aware that black mold is one of the most dangerous varieties.
In reality, not all black molds are a threat to your health, but other mold varieties can put you at risk for several health conditions. In the first stages, mold can appear as small dots scattered across a surface. It can also have a fuzzy or slimy appearance depending on the species.
Testing for Mold
Mold is not always easy to detect if you don't have experience dealing with it. Even if you know the red flags for which to look, mold can grow in hard-to-find places. The only way to know if harmful mold is growing near you is to test for it. You can go online and find test kits that analyze the air quality in your home and let you know if you have a reason to be concerned.
Even though opting for the first kit you see can be tempting when you are in a hurry to address the problem, it's not always a good move. Not all test kits are equal. When your health is on the line, you want to know you are in the best possible hands.
Get the Proper Tools for the Job
If you have determined mold is in your home and are ready to get rid of it, you need to collect the right tools for the job. Many people already have most of the supplies they need on hand, but a quick trip to the store is an excellent solution if you don't. The following tools may be required:
Rubber Gloves
Spray Bottle
Scrub Brush
Mop
Sponge
White Vinegar
These items combine and give you a powerful weapon to eliminate mold, stopping it in its tracks.
Keep Mold out of Your Bathroom
Your bathroom is the first place to look when you suspect mold is nearby. Protecting yourself starts with looking at the pipes under the sink to ensure no leaks are present. If you see water building up under your sink, address it right away to prevent a mold outbreak.
Although some people don't give it much thought, taking a hot shower allows plenty of moisture to build up in all parts of your bathroom. Drying your floors with a towel is essential, but is not enough to give you the best possible protection. Make sure you have ventilation in your bathroom to provide the water vapor with a way to escape. Doing so takes you far when you would like to stop mold before it grows.
Be sure to regularly clean your bathroom's floors, sinks, and bathtubs to lower the possibility of mold presence.
Protect Your Upholstery
A lot of people overlook their upholstery when taking steps to keep mold at bay. If you spend a lot of time on your chairs and couches, making sure they are mold-free is vital. Having a fan in your living room can give you outstanding results, and making an effort to keep everything dry will also move you a little closer to this goal. If you notice mold spores on your upholstery, you can use a brush to scrub them off.
Before you do so, take your upholstery outside so that you don't spread mold spores to the other parts of your home. Try white vinegar in a spray bottle and spray a light layer on your furniture. While different types of vinegar can also kill mold, they contain dyes that stain furniture. Seek some other possible solutions, as there are many at home remedies that may assist in this process.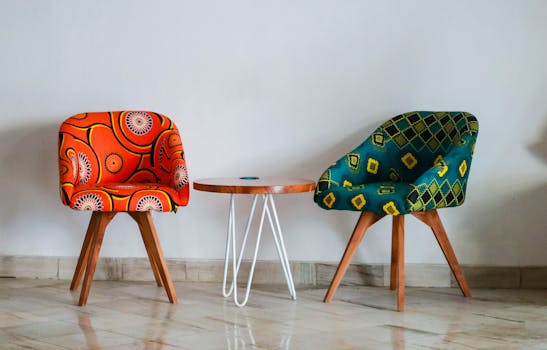 Check Your Carpet
you don't want to leave any spots unchecked, don't forget to look at your carpet for signs of mold growth. Thick carpet can make it hard to detect mold, so you won't always see it during the early stages. If you have light carpet, finding possible mold spots will be a little easier. Cleaning spills right away is a powerful step in the right direction when it comes to keeping mold from growing in your carpet.
Vacuuming your floor at least once a week is another step that will keep the issue at bay. Shampooing your carpet is the smart move if you can detect visible signs of mold growth. You can have a professional cleaning service shampoo your carpet every six months to reduce the risk. If you don't want to have someone come into your home to do the job, you can mix 1 tablespoon of laundry detergent with 2 cups of water to create a solution that will remove mold from your carpet.
The next step is to dip a small rag in the solution and dab it on the impacted areas. Once you have applied the solution to the moldy areas of your carpet, scrub it with a brush or sponge until the stain disappears. Make sure you dry your floor when you complete the task if you don't want to cause additional problems.
Protect Wooden Furniture
You might think you have to throw away wooden furniture that shows signs of mold growth, but you won't always need to go that far. Like with your upholstery, take your wooden furniture outside to prevent mold spores from spreading throughout your home during this process. Use a brush gently to remove visible mold, and it might take a while depending on the amount of mold you are facing.
Use the same solution with which you treated your carpet to wash your wooden furniture, and you will kill most of the mold spores. The experts at Aloha Construction recommend washing it down several times if you want to be sure the mold is no longer a threat. Leaving your furniture outside for a long time is not a wise move, so use a clean towel to dry your furniture so that you can bring it back inside without delay.
Create an Environment That Discourages Mold Growth
If you want to reduce the amount of mold that grows in your home, you may feel powerless when it comes to reaching that goal. The good news is you can try many things to reduce the odds of mold growing in the first place. You can save yourself a lot of trouble and achieve peace of mind by taking a few proactive steps. Since mold needs moisture to grow, do everything you can to keep excess moisture out of your home.
Keep your windows open when the weather is warm to allow water vapor to get outside, and you will be on the right track. Water can sometimes get into your home and offer mold the perfect environment to grow when it rains. Stay safe by keeping your gutters in great shape, allowing them to direct rainwater away from your home. Those who live in areas with high humidity are extra careful when it comes to reducing moisture. Buy a few dehumidifiers and place them in areas you are likely to find mold.
How to Kill Mold
Taking steps to keep mold at bay is a great way to safeguard your health and prevent future problems, but it won't always be enough. Mold can still grow in your home no matter how careful you are. The good news is that you can kill it using several common household items.
When you find mold on your tile floors, addressing it shou
ld not be too difficult. Spray the mold with white vinegar and let it sit for about one hour before washing it off, and this method won't disappoint you.
Vinegar is acidic and kills about 80 percent of the molds that grow in your home. Set a timer for one hour so that you won't forget to clean the vinegar off your floors and dry the area. Use a mop to finalize this process. You can use this method to address mold growing in your cabinets and on your walls, but you need to use a clean towel to dry the vinegar after letting it sit.
Know When to Get Professional Help
Some mold problems are so stubborn that you can't contain them no matter how hard you try, which may result in the need to call help. Aloha Construction tells people how to decide if they should tackle the issue on their own or contact a professional.
If you have mold that doesn't respond to standard treatments, a professional can come to your home and evaluate your mold problem. Professionals like the team at Aloha Construction have the tools and experience to detect and remove mold no matter where it tries hiding. Enlisting an expert to check for and address mold is the safest and most reliable way to ensure mold is not an issue in your home.
Aloha Construction
Finding the right company can be a daunting task. A lot of people search for a company that meets their needs without finding one, but you don't have to face that issue. Many people in Illinois know they can count on Aloha Construction to do the job right the first time. Aloha is a family owned and operated general contractor located in Lake Zurich. It specializes in roofing, siding, gutter repair, window replacement, and remodeling.
Since 2008, Aloha Construction has successfully completed more than 18,000 projects for members of the community, and it is now proud to offer mold elimination as one of its services. Those who turn to this company get the same level of support and dedication that Aloha Construction has used to build trust and respect over the years.
Services Offered by Aloha Construction
When people learn about the high-quality support offered by this company, they want to learn about the other services it provides. The company provides roof construction and siding services as well as window replacement and installation. Those who settle only for the best come to these experts for results they can trust, and you will soon see why if you give them a call.
These professionals go out of their way to provide each client with the outcome for which they have been looking, and the clients realize they made an excellent decision when they see the team in action. The team understands that the people they serve are the key to the company's ongoing success, and they treat each client like family from start to finish.
Why People Choose Aloha Construction
In addition to the other benefits, people have a few more reasons for going to Aloha Construction instead of choosing a different team. Customers want to know how much they will spend before agreeing to let anyone address their mold problem, which is fair. Some companies charge a fee for an estimate or consultation. You will not need to worry about that when you choose Aloha Construction because it gives clients free estimates and home inspections.  Aloha is fully bonded, licensed, and insured, and offers a 10-year craftsmanship warranty.
If you don't have enough money to cover the entire cost of your project up front, you are not out of options. The team offers financing options for customers who qualify and can offer you simple lending solutions that meet your needs. Enlisting a company that goes out of its way to make your life easy lets you reduce stress and get fast, dependable answers.
Mold Prevention Doesn't Have to Be Hard 
Mold can cause a variety of health concerns and other issues nobody should overlook. You can protect yourself by testing for mold and making an effort to stop it from growing in the first place. Soap, white vinegar, and other tools let you tackle the problem and keep yourself safe when you use the right tips and don't take shortcuts. No matter what you do you can't replace the results offered by a mold removal company.
A professional team will detect, locate and eliminate any mold that tries causing you problems. Aloha Construction is a reliable team that now offers mold removal services you can trust, and they are ready to answer your questions and address your concerns. You have nothing to lose because they guarantee your satisfaction and provide free evaluations.
The peace of mind you deserve is closer than you may realize. If you would like to turn your mold problem into a thing of the past, the dependable service you want is only one phone call away.
Connect with Aloha Construction