Whether you're gearing up for a tough semester overloaded with courses, or juggling a myriad of after-school activities with little ones after a grueling day at the office, early fall often draws stressors for most busy individuals. Year after year, when mid-August creeps in, "back-to-school" advertisements send waves of terror for millions of individuals not yet quite ready to give up their beach chairs. With increased responsibilities, the need to multitask constantly, and countless items perpetually appearing on the virtual to-do list, this time of year can overwhelm even the most streamlined back-to-school professional. Thankfully, many forward-thinking technology companies – such as Unroll Me, Zapier, and Cozi, just to name a few – are recognizing the benefits of combining the newest tech with productivity tools, and are creating new ways to streamline the digital world, and beyond.
In today's modern smartphone mecca, it is unequivocally easy to lose three countless hours cruising through mindless media. Conversely, technology also allows users to develop streamlined practices, maintain full awareness and control over its' consumption, and leverage the newest tech for real-world decluttering. The App Store contains countless productivity gems that can assist with the completion of real-world tasks, relieve anxiety related to potentially forgetting important tasks, and even self-regulate your family's tech consumption. For a smoother transition from sunscreen to sack lunches, check out these sanity saving apps:
Cozi (Family Shared Calendar)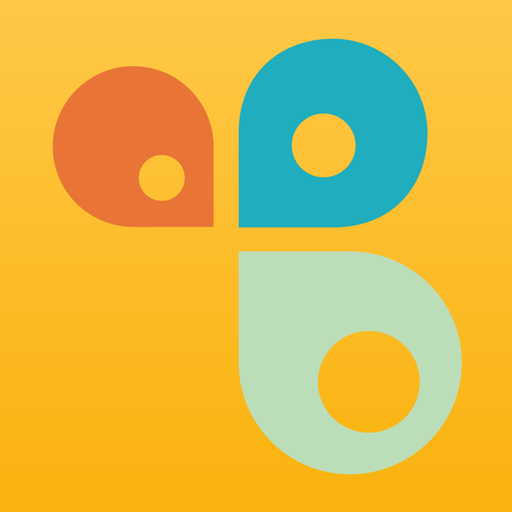 Keeping track of one busy schedule can be stressful enough, and often, keeping track of the schedule of an entire family befalls each member of said family. Thus, in lieu of having to relay all itineraries between family members, various calendar apps are now geared to be easily shared between an entire family. Not only does this cut down on potential miscommunication regarding upcoming events, but it also allows each family member to stay abreast of upcoming activities that other members of the family will be engaged in. With these shareable calendars, it's now easier than ever to set carpools for the kiddos' activities, remind your partner of an upcoming trip, and manage a day, week, or month without skipping a beat.
In particular, the Cozi app reigns supreme, combining individual calendars in a family-friendly manner, and offering tertiary services, like a shared to-do list, and even a shared shopping list. With Cozi at your family's disposal, the excuse of "forgetting" to pick up eggs will no longer be valid!
Unroll Me (Email Unsubscription and Streamlining App)
With email inboxes increasingly flooded with spam, offers for unsolicited products, and other nonsense, the modern inbox can easily become more overwhelming than the Sunday circulars of days past stuffed into a physical mailbox. While rampantly selecting emails to delete is a recipe for accidentally deleting important correspondence in a sea of e-trash, the idea of unsubscribing from all email lists may also not be the most conducive solution. As the perfect happy medium, Unroll Me provides the highly coveted "unsubscribe" function, but reigns as the ultimate overachiever by providing a bespoke condensed view of the emails users choose to keep.
First, the streamlining app composes an exhaustive list of a user's email subscriptions, and allows users to swiftly unsubscribe from their chosen subscriptions. From there, the app creates a daily shortlist of remaining subscription emails, aptly titled "The Rollup", and displays this curated list in an aesthetically pleasing manner more reminiscent of Pinterest than the standard Inbox view.
Zapier (Intuitive Communication Between Apps)
While apps can be crucial toward maintaining daily successes, each app is limited to its own platform, and performs in ways suited best to its own sole entity. Limitations exist between apps, which rarely coexist in a way that is conducive to streamlining daily life. Zapier, the app that creates streamlining communication between other apps, is the modern solution to this thoroughly tech-driven issue. Through the use of Zapier, several tasks can be automated in ways previously unimagined. For example, a photo sent as an email attachment can seamlessly be uploaded to Dropbox, alerted via Slack, and otherwise combined via over 1,000 compatible apps.
QualityTime (Usage Tracker App)
While Apple devices are now complete with tools that help users map their screen time, and control phone usage, QualityTime provides extensive options to maximize tracking efforts. Logging various statistics in real-time, the app provides the insights needed to recognize usage habits, and make any adjustments as deemed necessary for all members of the family. With the capability to separate usage between apps, QualityTime creates a hierarchy for usage time. After all, time spent "checking in" via text is certainly much more credible than time spent taking care of virtual pets.
Busy Kid (Chore And Allowance Management App)
While a chore wheel taped to the refrigerator was the golden standard in the past, tech-savvy families are taking advantage of the Busy Kid app to make chores less of a chore. Parents and caretakers set parameters for chores, and link directly to a bank account for easy allowance retrieval once the chores are completed. With an option to "uncheck" a half-completed attempt trying to pass off as finished, adults garner complete control over the app's parameters. Not only does the app help to streamline chores for children of all ages, it also suggests various age-appropriate chores, making the creation of a list as productive as possible. As yet another bonus, the app allows children to save their earned allowances, teaching older children the benefits of saving money.
With so many apps designed to increase productivity, decrease clutter, and maintain sanity, this year's back-to-school season can be easily conquered. By leveraging the newest technology for the benefit of the entire family, smartphones can become useful tools for keeping everyone organized, on time, and self-aware. From showcasing tasks in an aesthetically pleasing manner, to unloading enraging email subscriptions, the newest roundup of productivity apps are more intuitive than ever, and provide a much needed respite from the stressors of the back-to-school season. By implementing these apps into a daily routine, users can conquer the transition back to the hustle and bustle of the fall, and beyond.